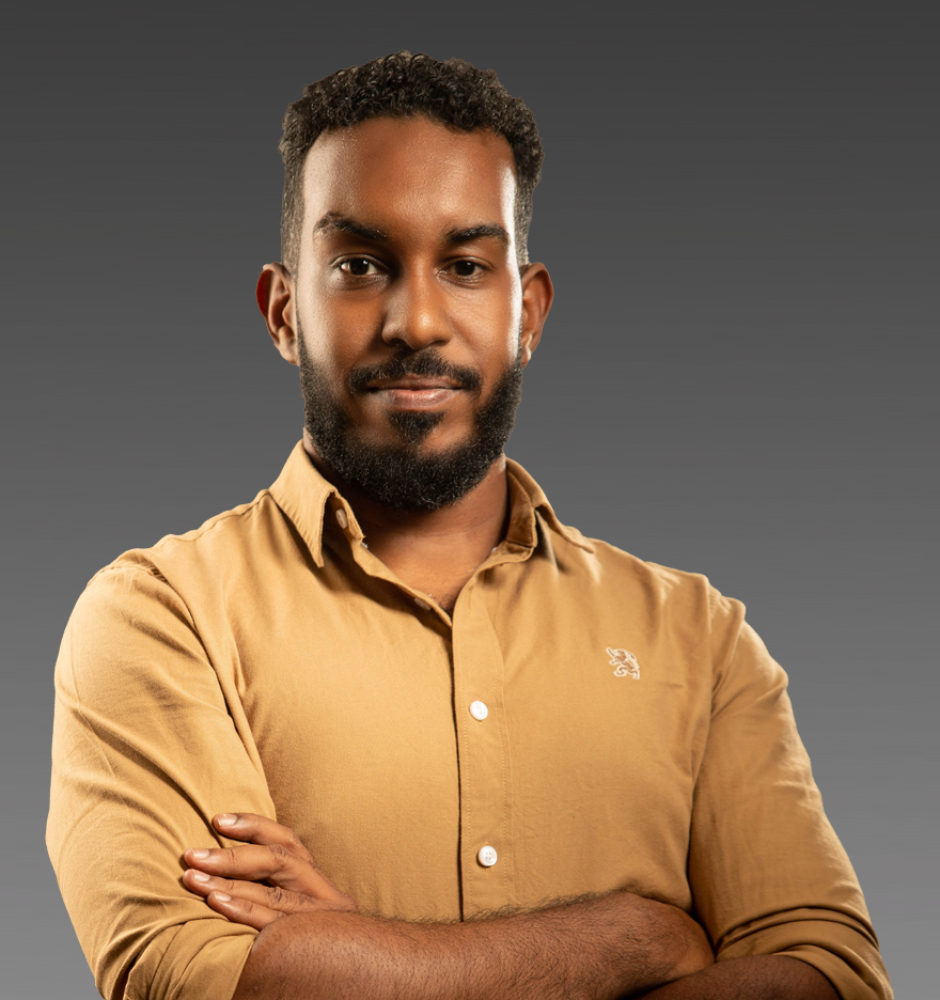 Biography
Mohannad Al-Hassan is a photographer at Digitect. He is a skilled cinematographer with seven years of experience in television and motion picture production. He blends creative vison with extensive technical knowledge and practicality.
Prior to joining Digitect, Mohannad was a director of photography at Labaik production company (2019-2020) responsible for operating motion picture cameras to record scenes, compose and frame all shots using technical aspects of lights, camera settings, filters and film to capture the effect wanted by the directors.
He also worked as an assistant cinematographer at Studio Channel (Feb 2016 – Dec 2017). In addition to working as a cinematographer at highlight productions (April 2013 – July 2015). Mohannad excels in handling professional equipment such as cinematic lighting, premiere, video-shooting, and Photoshop.
He is a graduate of computer science and information technology at the National Ribat University In Sudan, Khartoum, (2011-2015).
Mohannad is ambitious, creative, and detail-oriented. A significant influence on his career was Roger dickens.