Coming from a leading business family in Saudi Arabia, with major investment in Banking , Real estate developments hospitality , automotive and general trading. the establishment of this company was set in motion when the siblings noticed an immense gap in the Saudi market, which is underserved in digital marketing, IT, social media management as well as app innovations.

Given their high achievements in the studies of business management they directly spotted what the market lacked and proceeded to gather a professional team consisting of 80 staff members including App inventors , IT experts, graphic designers, content creators, and social media executives with a vast knowledge of the Saudi market. Together the team of highly experienced individuals aim to work collaboratively to fill the gap and provide clients with comprehensive IT solutions, app and website development in addition to digital and conventional marketing for there brands in Saudi Arabia.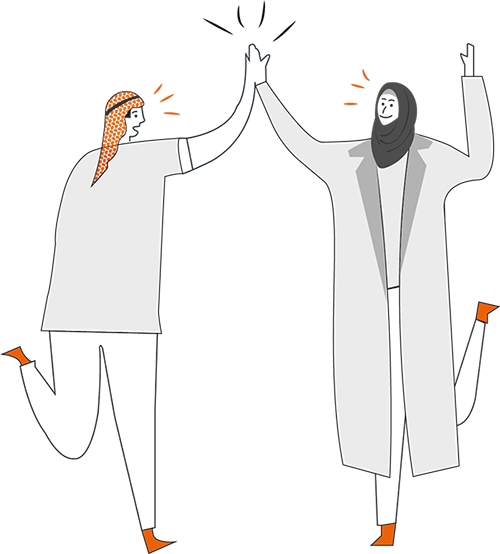 DIGITECT WILL REVEAL YOUR CHALLENGER DNA.
DIGITECT is more than an agency, and we mean that. We offer 360° creative services. We work with well-thought research. We sprinkle innovative ideas, and we swirl everything with creativity.
DIGITECT is an all in one-platform, we gathered specialists, experts, and award winners. We provide multi-level reliability, friendly business relations, and full-time service. We love what we do, we "Create", "Design", and "Promote" with love, and that fuel is what keeps our agency evolve day by day.
Measurable Data-driven marketing services that deliver real growth to your business.